"To fall in love with yourself is the first secret to happiness."

– Robert Morley
As we prepare to celebrate Valentine's Day this February 14 there is a palpable sense of love in the air. Some of us have been planning our gifts and placing our orders in advance to ensure that we can give our loved ones the perfect token of our affections. But what exactly translates as the "perfect token?" Our minds, like our interests, personalities, and natural affinities continue to develop as we become older. Attempting to blend all of these characteristics into a single personal present can be a headache. Let alone trying to find it sitting on a shelf in a crowded retail center. This guide is structured as an affordable-meets-expensive index, depending on your budget. Gift-giving is a skill that, sadly, not everyone possesses. If that someone is you and you're stumped on what to give your Valentine, or yourself, (outside of the classic chocolate and red roses theme) this guide is for you.
Fragrance. Fragrance. Fragrance. Perfume is always an exquisite present any time of year, and this Valentine's, Chance by Chanel could just be your trump card. Lure everyone into your scent and entice them to stay awhile.
Anti-VDAY Ring, $44, Bon Bon Whims
Quirky, colorful, and full of personality, BonBon Whims said it best: "We are not anti-love but the idea you can't be your OWN Valentine needs to go! Every day should be Valentine's Day for yourself, and we are prioritizing self-care and self-love this year." Pick your favorite styles such as "commitment, never heard of her" and "the ick" to stack to your liking.
New Wave SL 18 LouLou Sunglasses, $475, Saint Laurent.
Oversized, heart-shaped sunglasses add the perfect level of mystique and style in the form of eyewear. Ranging in various colors, including black, red, tortoise, pink, and yellow, the New Wave SL frames are even compatible with prescription lenses!
Lingerie, $10-$45, Savage X Fenty
Adorned with romantic lace, Savage X Fenty is home to several exquisite lingerie sets that women of all shapes and sizes are smitten for. With 50% off sitewide and free shipping, help yourself to Rihanna's tantalizing catalog.
Valentino Uomo Intense Eau de Parfum, $104
You can't spell Valentine's without Valentino! This alluring scent has undertones of iris and vanilla and it tells an intense and earthy story suitable for the men in your life. 
Ana Luisa's earrings serve as an elegant love letter to your significant other. Dipped in 14K gold, these will get any woman to swoon and feel like they're the belle of the ball.
Blumarine Pink Handbag in Eco Fur, $549
When in doubt? Blumarine. This pink handbag fashioned with a B-shaped rhinestone brooch is a definite statement piece that elevates any girl's wardrobe. It's the priciest item on our list, so proceed with caution!
Puffer jackets are fantastic unisex throw-on pieces to keep your sweetheart warm this Valentine, especially during the winter seasons. Cuddle up close and get a matching coat or two!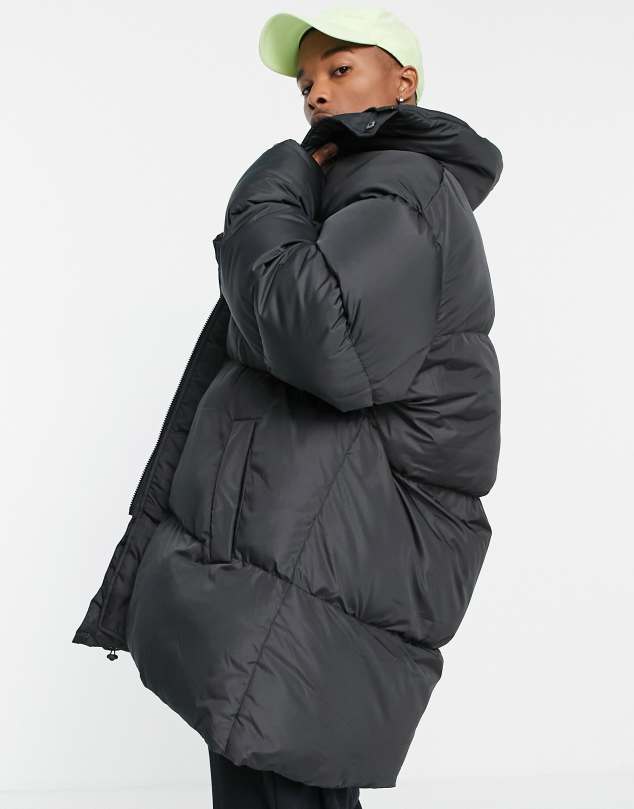 Yorke Gold-Tone Watch, $95, Fossil
Watches are always a safe bet, and Fossil has a large selection of exquisite and pristine wristwatches with gold-tone stainless steel finishes. Help your loved one never lose track of time again with this accessory.
Shopping for men might be the most perplexing experience. Luckily, this quarterly subscription supplies the special man in your life with everything he'll need for Valentine's Day and the rest of the year! This box contains a large selection hand-picked by GQ's editors. Items range from apparel to grooming products.
It is important to remember that Valentine's Day isn't just for couples—it can be whatever you want it to be, whether you're in a relationship or not. Take advantage of this opportunity to devote an entire day to pampering yourself in the name of self-love. Don't let this day make you feel lonely or melancholic if you're freshly single or have never been in a romantic relationship. It's crucial to remember that you are in charge of your own happiness. You are the one who writes your own story. Don't rely on a spouse or anyone else to fulfill all of your desires, romantic or otherwise. Make a date with yourself. Take care of yourself. After all, no one knows you better than you.
Authors Note: The author receives no compensation or sponsorship from the companies involved with the listed items in this article.